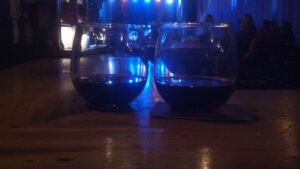 At the beginning of 2014, I was in a rut. And although I don't believe in New Year's resolutions, I made one for 2014.
My resolution? To try every eating/drinking establishment in my Seattle neighborhood (Fremont) by the end of the year, and break out of the rut of going to the same places over and over. I also thought this was a resolution that I was a lot more likely to keep than the resolutions most people make (and break) like losing weight or exercising more.
I found some great new places that I wouldn't have tried without starting on this quest. I found some places that I'll never willingly go back to. I ate some great food throughout the year, had fun with friends who joined me on the quest, and have expanded my repertoire of neighborhood restaurants.
I've even had a couple people tell me that my quest has inspired them to do something similar in their own neighborhoods.
Drum roll … here are Carolyn's Fremont restaurant reviews: